Egos Farm Market and Greenhouses
Bryan Ego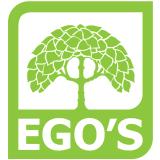 596 Horseshoe Valley East
Coldwater, ON
705 326-9922
egos@coulsonridgefarm.com
http://www.egosgardencentre.com

Directions:
82 Horseshoe Valley Road East is our PYO location.
10 km east of Hwy 400 on Horseshoe Valley Road East.
Hours:
April - December 9 AM - 5 PM
Produce available in-season
Notes:
Asparagus, strawberries, raspberries, peas, tomatoes, sweet corn, pumpkins, squash, eggplant, cucumbers, peas, onions, specialty potatoes, garlic and more!
Find us at the Orillia Fairgrounds Farmers' Markets.
"From our Garden to yours"